Cargill Europe
Technical Sales Manager Poultry
Home Office based in The Netherlands, Belgium, Germany, France, or Italy.
Baden-Württemberg
Bayern
Berlin
Brandenburg
Bremen
Hamburg
Hessen
Mecklenburg-Vorpommern
Niedersachsen
Nordrhein-Westfalen
Rheinland-Pfalz
Saarland
Sachsen
Sachsen-Anhalt
Schleswig-Holstein
Thüringen
Ausland - innerhalb EU
Technical Sales Manager Poultry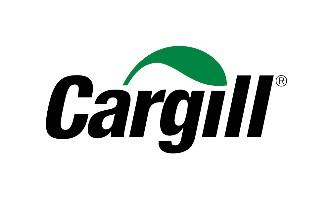 Firmenphilosophie
Cargill is committed to global food supply, reducing environmental impact, and supporting local communities. Join their team of 160,000 employees across 70 countries dedicated to finding safe, responsible, and sustainable ways to feed the world.

Ihre Aufgaben - Technical Sales Manager Poultry
As part of their CAN division (Cargill Animal Nutrition), the company is seeking a Technical Sales Manager to lead the sales of poultry feed additives in The Netherlands, Belgium, Germany, France and Italy. You'll be at the forefront of researching, developing, and optimising solutions to improve animal nutrition and enhance lives.

Responsibilities
Develop and maintain strong relationships with key accounts, exceeding sales targets.
Create tailored business plans for each account, meeting their unique needs.
Coordinate resources effectively to provide value-added services and support.
Build strong client relationships, contributing to product, price, and service strategies.
Collaborate with supervisors and sales professionals to identify new market opportunities.
Independently handle complex issues, escalating when needed.
Ihr Profil - Technical Sales Manager Poultry
Bachelor's degree in animal science (poultry specialisation) or related field.
Minimum 4 years of relevant sales experience in poultry feed additives.
Excellent skills in managing B2B relationships.
Technical expertise in advising on advanced poultry products.
Strong networking and customer relationship-building skills.
Fluent in English and preferably proficient in one or more European languages.
Willingness to travel.
Proactive, hands-on approach, self-starter.
Cultural agility.
Unser Angebot
Take on an influential role in a newly created position.
Thrive in a dynamic and international environment.
Attractive compensation package, including a company car (to be determined).
Remote work option focused on The Netherlands, Belgium, Germany, France and Italy.
Excellent career growth opportunities within a global company.
Ihr Interesse geweckt? - Technical Sales Manager Poultry
The search and selection for this position have been entrusted exclusively to CeresRecruitment. For further information, please contact Eric Ligtenbelt at: +31 (0)6 26 888 373. You can obtain comprehensive information about Cargill on: www.cargill.com. A personality questionnaire will be part of the recruitment process.